Recent News and Upcoming TSIR Events
(see our photos and video below)
UPCOMING EVENTS:
All news can be found on our Facebook page

ANNUAL EVENTS:
May - Fiesta Asia Street Fair, Washington DC
TSIR held a demonstration at this annual event celebrating Pacific Asian Heritage month.
April - National Cherry Blossom Festival
TSIR held a demonstration at the Sakura Matsuri.Mar. 2012
A FEW OF OUR NOTABLE PAST EVENTS:
2012: National Geographic's Samurai Exhibit: Soshu and students presented the art of Iaido at the National Geographic's "Samurai" Exhibit.
For more information and tickets.
Oct. 2011
Soshu just returned from two very enjoyable martial art weekends in Phoenix, Arizona and Denver, Colorado. It was great to see friends and be able to teach so many talented individuals. Thank you to everyone!
October 30 and 31: TSIR was happy to once again support the International Shinto Foundation in another wonderful Shichigosan celebration held at the 4H Youth Center in Chevy Chase, MD. Mrs. Shintaku is the local liason for the ISF's efforts in Washington, DC and helped to dress 50 boys and girls ages 3, 5 and 7 in traditional kimono. Children received blessings for a long and healthy life from Rev. Masafumi Nakanishi. We were very happy to support another traditional Japanese event. Thanks to the TSIR students who were able to assist as well - Dash and John, we couldn't have done it without your help!
Sep. 2011
Soshu travels to Kansas City to hold a weekend of training with students.
Aug. 2011

(left to right: Jason Walker; Shiro Shintaku, Soshu; Embassy of Japan Official Takizaki; Shari Wakiyama; John Shimabukuro at the Embassy of Japan in Washington, DC)
TSIR Donates to the March 11th Relief Fund at the Embassy of Japan in Washington, D.C.
Soshu Shintaku along with students Jason Walker, Shari Wakiyama and John Shimabukaro met with officials at the Embassy of Japan in Washington, DC. TSIR donated funds which were raised by Soshu and students to aid in the recovery of Japan after the devastating March 11 earthquake and tsunami.
We express our sincere thanks to the TSIR students for the kindness and generosity. We continue to pray for the recovery of the people of Japan. If you are interested in donating, please consider the Japanese Red Cross Society.
Ambassador Ichiro Fujisaki sent his written thanks to Soshu which we will display in the dojo for the students to read.
Jul. 2011
July 15, 2011
Soshu represents Japan during offering at Kalachakra for World Peace 2011 with His Holiness the Dalai Lama. Various offerings were blessed by His Holiness as a part of the Kalachakra ceremony. Soshu represented the nation of Japan by bringing one offering on stage to His Holiness the Dalai Lama.
Soshu's wife, Mrs. Melanie Shintaku, served as an Organizing Committee member and helped plan this 11 day event held at the Verizon Center in Washington, DC. Approximately 12,000 to 16,000 participants attended daily. Mrs. Shintaku also developed and designed the event website as a part of her devotion to His Holiness the Dalai Lama. Their daughter Olivia also served as an event volunteer. This truly was a special time for the entire family.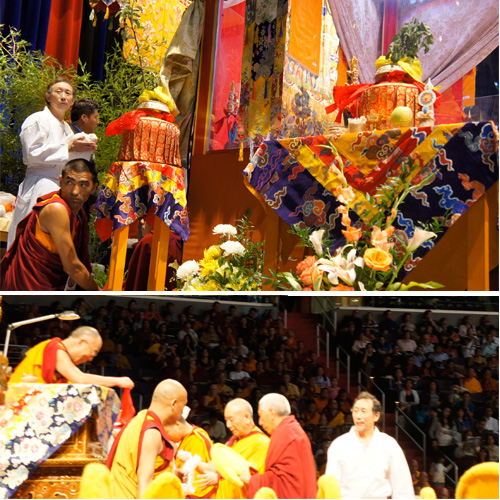 (Photo: Soshu participates as representatives from various nations offered sacred objects to His Holiness the 14th Dalai Lama.)

July 3 - Soshu Shintaku at the Smithsonian Folklife Festival - Washington, DC
From 1:15pm to 2:00pm
Asian Pacific Americans, Talkstory Tent
Join us at the Talkstory tent in the Asian Pacific Americans section of the Folklife Festival. Mr. Shintaku will participate in a panel discussion regarding what it is like to teach the martial arts in the United States. The Festival is held outdoors on the National Mall in Washington, D.C., between the Smithsonian museums. Admission is free.
The annual Folklife Festival highlights grassroots cultures across the nation and around the world through performances and demonstrations of living traditions. The Festival, which began in 1967, occurs for two weeks every summer on the National Mall and attracts more than 1 million visitors. To date, the Festival has featured traditions from more than 90 nations and every region of the United States. It has brought more than 23,000 musicians, artists, performers, craftspeople, workers, cooks, storytellers and others to the nation's capital to demonstrate their skills, artistry, knowledge and wisdom.
For more information visit:
Smithsonian Folklife Festival 2010
May 2011
May 22 - Asian Heritage Month Celebration - Washington, DC
TSIR will be at this family fun festival celebrating Asian heritage from 11:40 - 12:00pm. Hope to see you there!
Apr. 2011
April 17 & 18: TSIR 2010 Weekend of Training
The TSIR 2010 Seminar is being held April 17 and 18. Join us for the 2010 TSIR Spring Seminar, open to students of all styles and experience. Seminar to include instruction in Ten Shin Ichi Ryu and Go Ju Ryu Karate with Shiro Shintaku, Soshu (TSIR),
and Motoo Yamakura, Hanshi (Goju-Ryu Karate-Do Kyokai). Each instructor has over 40 years of martial arts experience. Visit the seminar registration page for more information and to pre-register. A special session for children's martial arts will be held on Saturday, April 17. More information
April 11: A Prayer for Japan
Soshu Shintaku invited to participate in the Washington National Cathedral's service "A Prayer for Japan"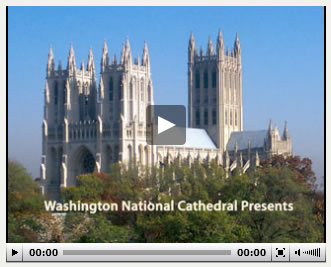 Soshu Shintaku participated in this beautiful service on behalf of Tsurugaoka Hachimangu Shrine located in Kamakura, Japan. Our friends at Tsurugaoka Hachimangu are busy in the recovery. On behalf of the people of Japan and Tsurugaoka Hachimangu, we offer our sincere prayers for the recovery of the Japanese people.
The service marks one month since the 9.0-magnitude earthquake and resulting tsunami struck there March 11. His Excellency Ichiro Fujisaki, Japanese ambassador to the United States, will participate in the service featuring Buddhist, Shinto, Hindu, Muslim, Jewish, and Christian faith representatives. Cathedral Dean Samuel T. Lloyd will provide the welcome and invocation. The service will also be webcast live from the Cathedral's homepage at www.nationalcathedral.org.
View the National Cathedral's video (Soshu's prayer is after the 1:27 mark)
April 10, 2010:TSIR at the National Cherry Blossom Festival
TSIR will be performing at the Sakura Matsuri martial arts stage during the National Cherry Blossom Festival in Washington, DC. Our demonstration will begin at 11:00 am. TSIR Students wishing to participate need to speak with Soshu directly. This annual festival attracts over 1 million people annually and is a celebration of the friendship between the United States and Japan.
TSIR Photo Gallery

Additional TSIR student photos from Fuad Kamal
TSIR Videos
Watch our demonstration at the 2013 National Cherry Blossom Festival. Special thanks to Fuad for his amazing talents in putting this together.