TSIR News & Events
The date has been set for our 2010 Spring Training Seminar! APRIL 17 and 18, 2010.
Join us for the 2010 TSIR Spring Seminar. Seminar to include instruction in Ten Shin Ichi Ryu and Go Ju Ryu Karate with Shiro Shintaku, Soshu (TSIR), and Motoo Yamakura, Hanshi (Goju-Ryu Karate-Do Kyokai). Each instructor has over 40 years of martial arts experience.
2010 Spring Seminar Instructors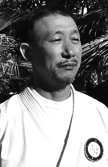 Shiro Shintaku: As was expected in the 1950's when growing up in Japan, Soshu studied martial arts in one form or another since elementary school. However, his serious martial arts study began during the early 60's when he vigorously studied Goju Karate at Kyoto University of Foreign Studies. Goju Ryu was founded by Miyagi Chojun. The art of Goju Ryu spread from Okinawa to mainland Japan by Yamaguchi Gogen. There, Yamaguchi Sensei's personal student -- Tada Seigo Sensei (1922 to 1997) -- taught Goju Ryu to students at various colleges and local dojos including students from Kyoto University of Foreign Studies. Shintaku's instructor and friend to this day, Koda Shihan, was a senior student of Tada Seigo Sensei, and currently serves as Executive Director for the Japan Karate-Do Federation Gojukai (JKF Gojukai). Read more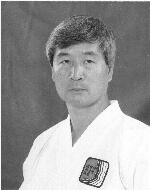 Motoo Yamakura was born in Kyoto, Japan in 1943. At the age of 8 years, Yamakura studied Karate in the Temple of Kyoto where many Karate schools were to be found and later, at age 14, joined the Tojukuji Dojo a branch of Seigo Tada's organization, Yamakura entered the all Western Goju-Ryu Seigo Kan tournaments, and he was champion in both kata and kumite in 1965 and 1966. In 1967, Mr. Yamakura entered the prestigious Henry Cho's All American Karate Tournament held in Madison Square Garden, New York and won the light weight championship. After one final goodwill tournament in Muskegon, Michigan, he retired from competition.

When Mr. Yamakura came to the United States in 1967, there was no precedent in the immigration codes for his field of expertise. A new category was created and Mr. Yamakura was one of the first people to receive permanent residency status in the specially skilled labor category of Combat Fighting Specialist. In 1969, he enlisted in the armed services and was assigned to the Special Forces teaching hand-to-hand combat. Read more

Don't miss this opportunity to train with two instructors with extensive history of training and teaching in the traditional Japanese martial arts. Training will cover open hand protection techniques (Karate and grappling), and training in Kendo, Iaido and traditional weaponry. Shinai available for purchase at the seminar.
Preliminary Schedule
Saturday
Bohrer Park Rec Center
10:00am to 3:00pm - Adults and youth ages 14-18
Bohrer Park Rec Center
12:00pm to 1:00pm - Special session for Children ages 7 to 13
Sunday
Bohrer Park Rec Center
10:00am - 1:00pm - Adults and youth ages 14-18
2010 TSIR Spring Seminar Registration

*Full weekend registration: $175
*Saturday only: $140
*Sunday only: $120
*Special Children's Session: Noon-1:00pm $50
This special session will be for children ages 7 - 13. Participants will study sparring and evasive techniques.
Protective gear required and available through instructors.
Location:
Bohrer Park Recreational Center
Telephone 301-258-6350
Address: 506 S Frederick Ave
Gaithersburg, MD 20877
Directions to Bohrer Park Recreational Center
Group Dinner:
Please plan on attending our group dinner Saturday evening on the waterfront at Washingtonian Center.

---

Begin Registration
Full weekend registration:
Saturday and Sunday
$175 - Adults (and youth 14 - 18). 2010 tshirt design included in full registration. T-shirt will also be available for purchase at the seminar. Please select your preferred size upon registering online.

Saturday only -- Adult registration:
$140

Sunday only -- Adult registration:
$120

Saturday -- Children's Special Session:
$50

Finished?
Hotel Information:
Book your hotel room early! Recommended hotels close to the Sportsplex are listed below. Each hotel is approximately 3 miles to the Sportsplex: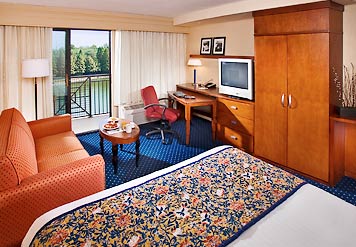 Courtyard Gaithersburg Washingtonian Center
204 Boardwalk Place
Gaithersburg, Maryland 20878
Phone: 1-301-527-9000 or 1-800-Marriott


Click to reserve and search "Courtyard Gaithersburg"
Gaithersburg Marriott Washingtonian

9751 Washingtonian Boulevard
Gaithersburg, Maryland 20878 USA
Phone: 1-301-590-0044 or
1-800-Marriott
click to reserve and search "Gaithersburg Washingtonian"